make.shift art space is an all-ages DIY venue and art gallery in bellingham, washington.
in january 2017, i was taken on as the graphic design intern. i design posters for their shows and a monthly concert calendar.
---
the concert calendar changes each month but keeps a solid template so that it can be recognized as make.shift.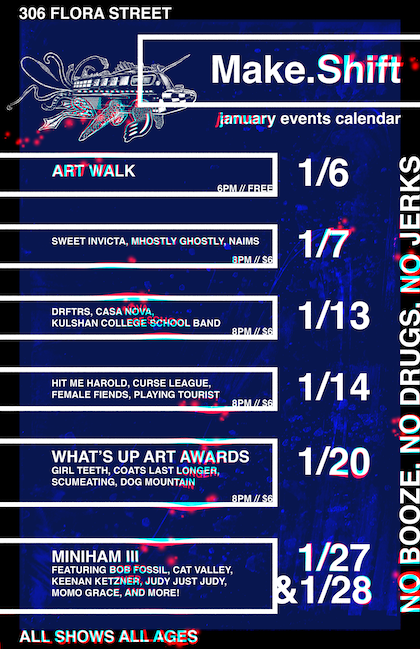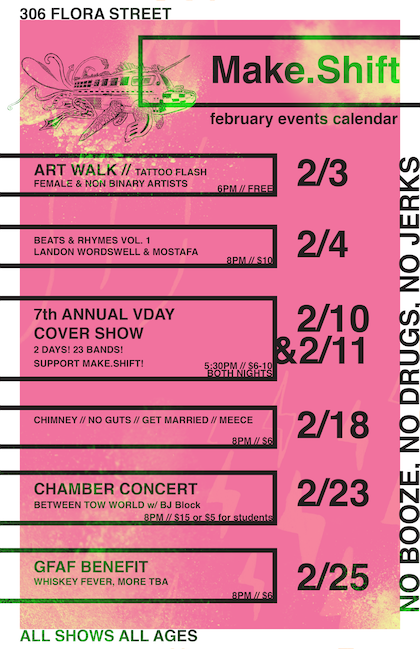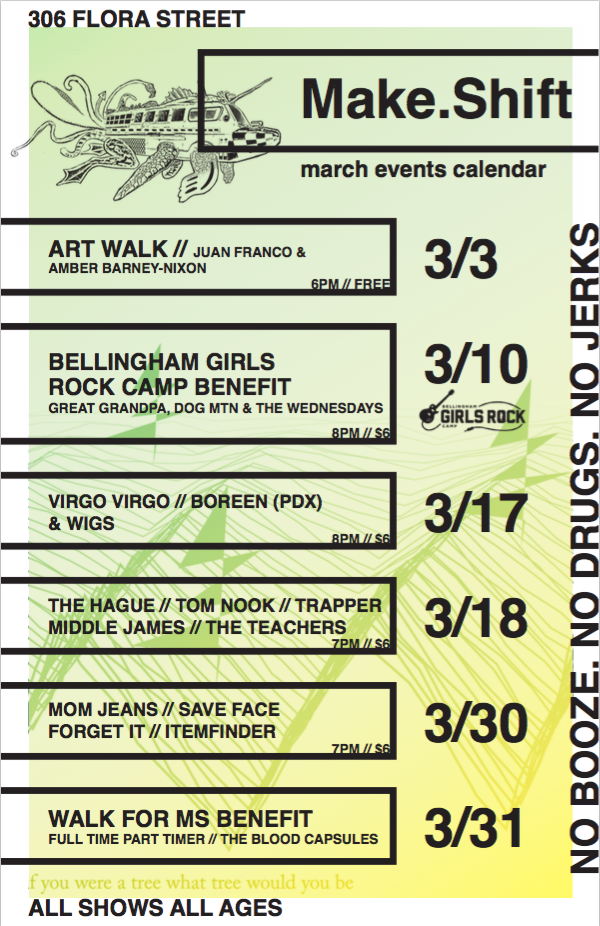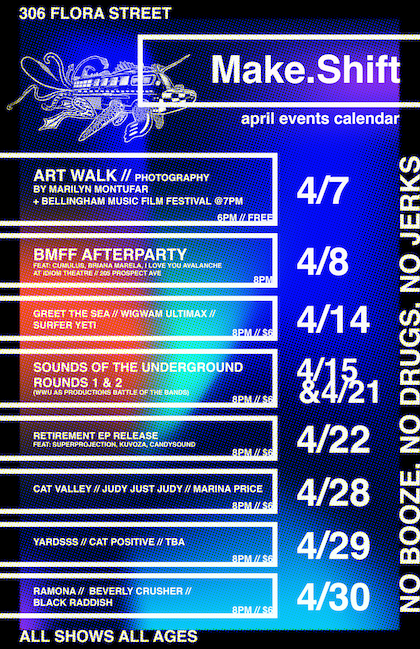 ---