Symposeum Magazine is a project of The Dial, a creative & collaborative community.
Published quarterly, Symposeum concentrates convictions that human goodness and ingenuity are most keen where they are most threatened. I joined the Symposeum team in September 2020 and have been the print designer for three issues, with a fourth releasing late November 2021.

You can find more information on Symposeum at symposeum.us.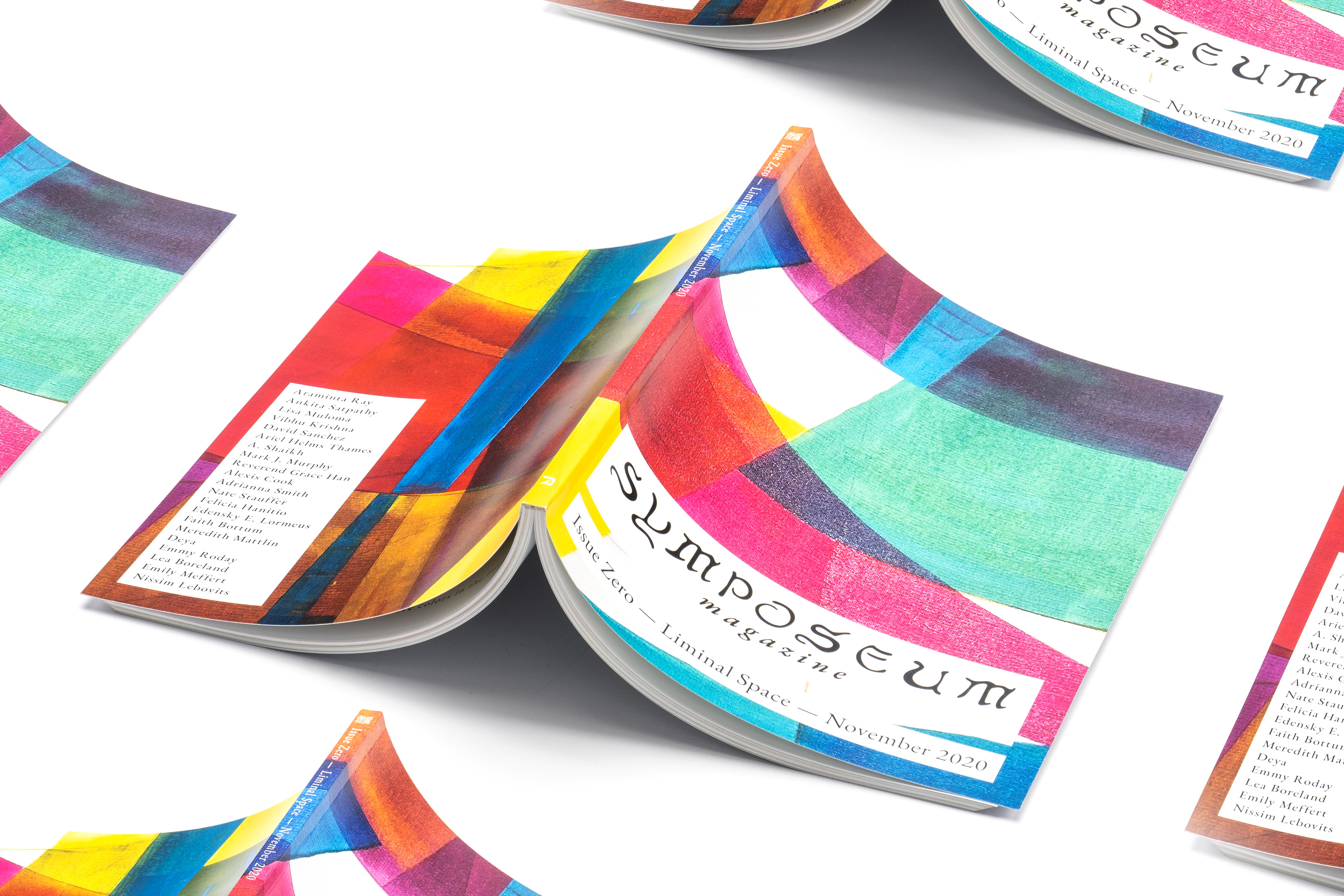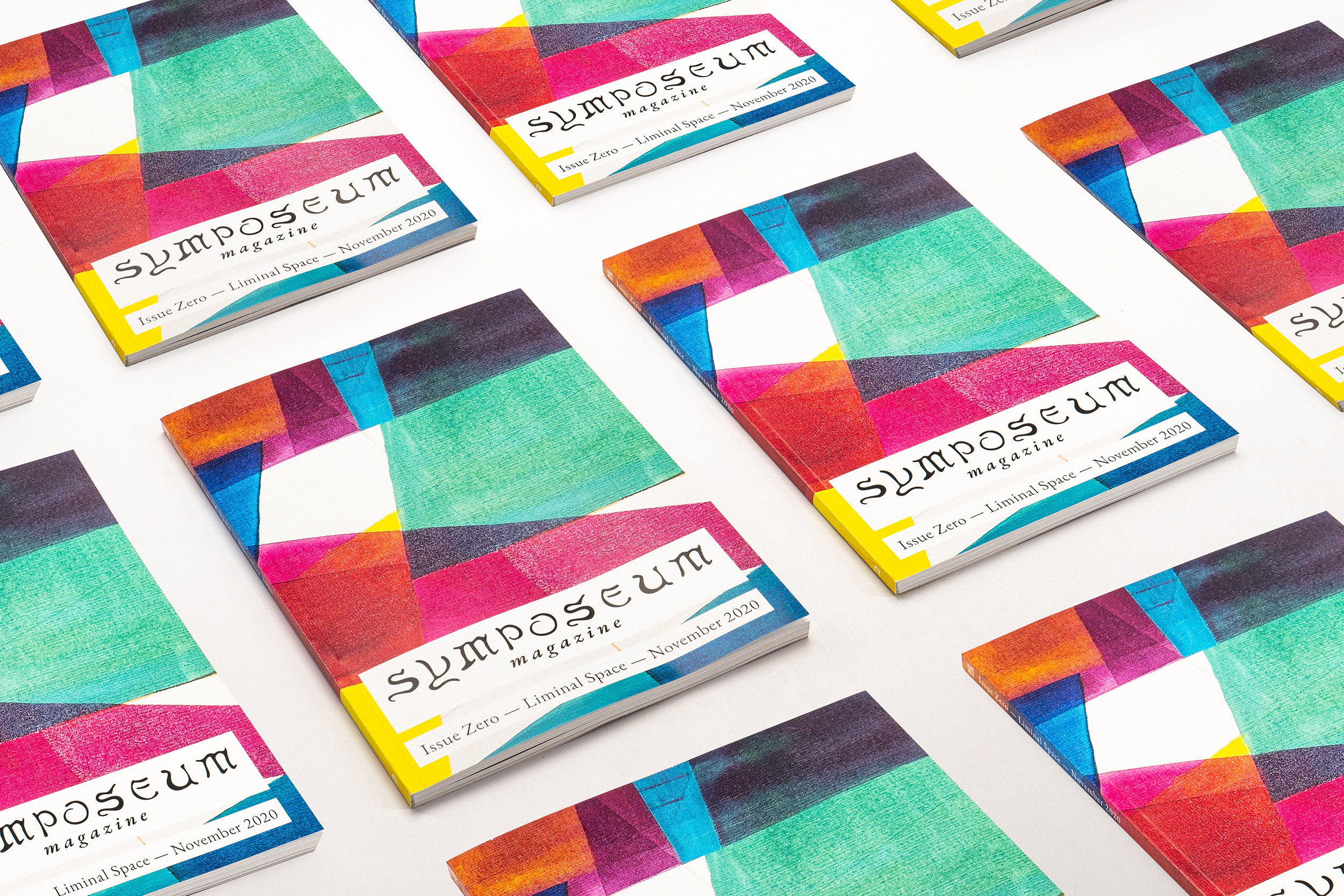 ---
The design of the issue was based around my branding, and a piece of art called New Perspectives by Andrea Cybyk.
The art and its colors are used in several locations and framings throughout the book, giving a literal meaning to New Perspectives and reflecting the theme of the issue, Liminal Space.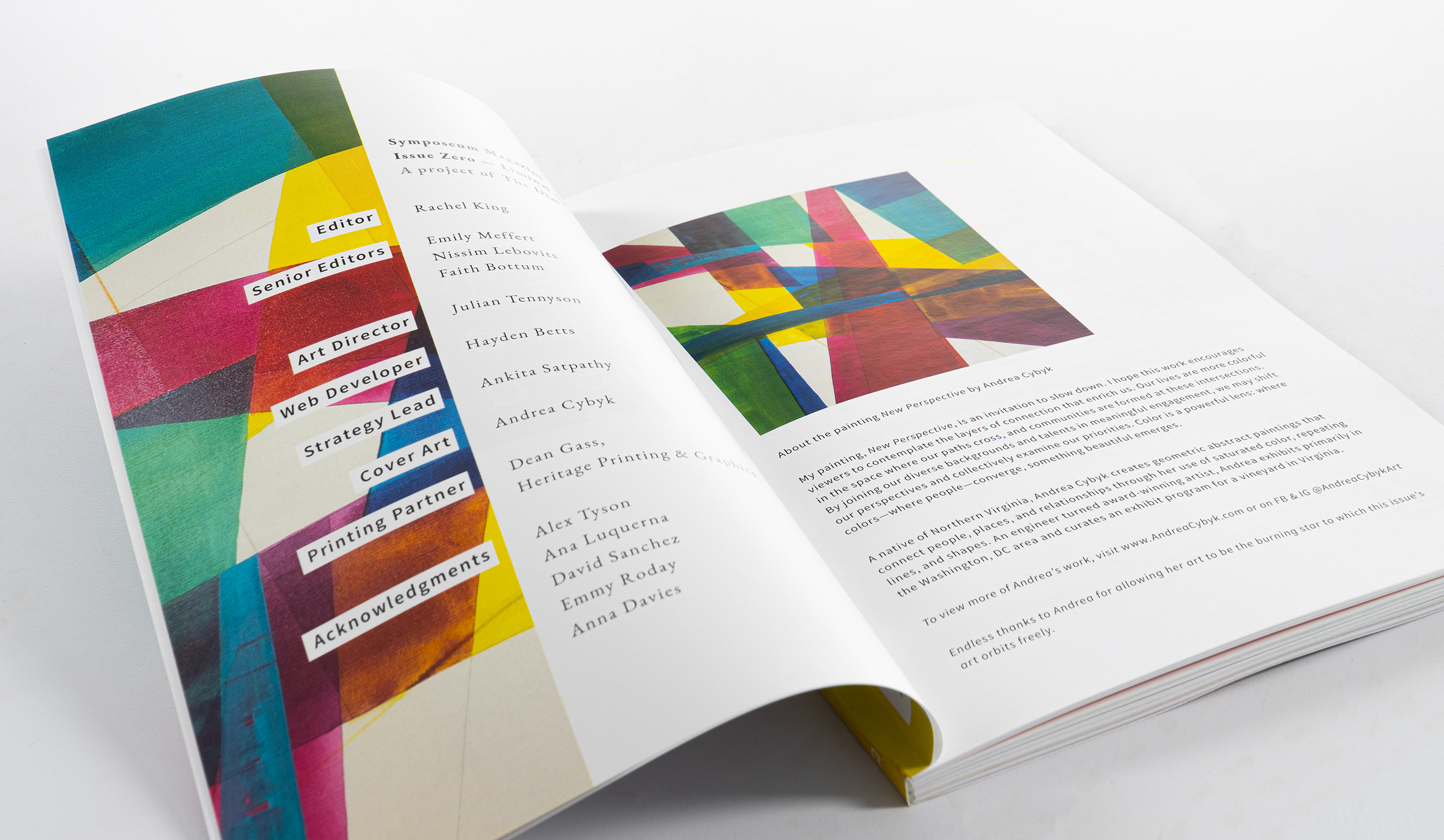 You can read the full issue at symposeum.us