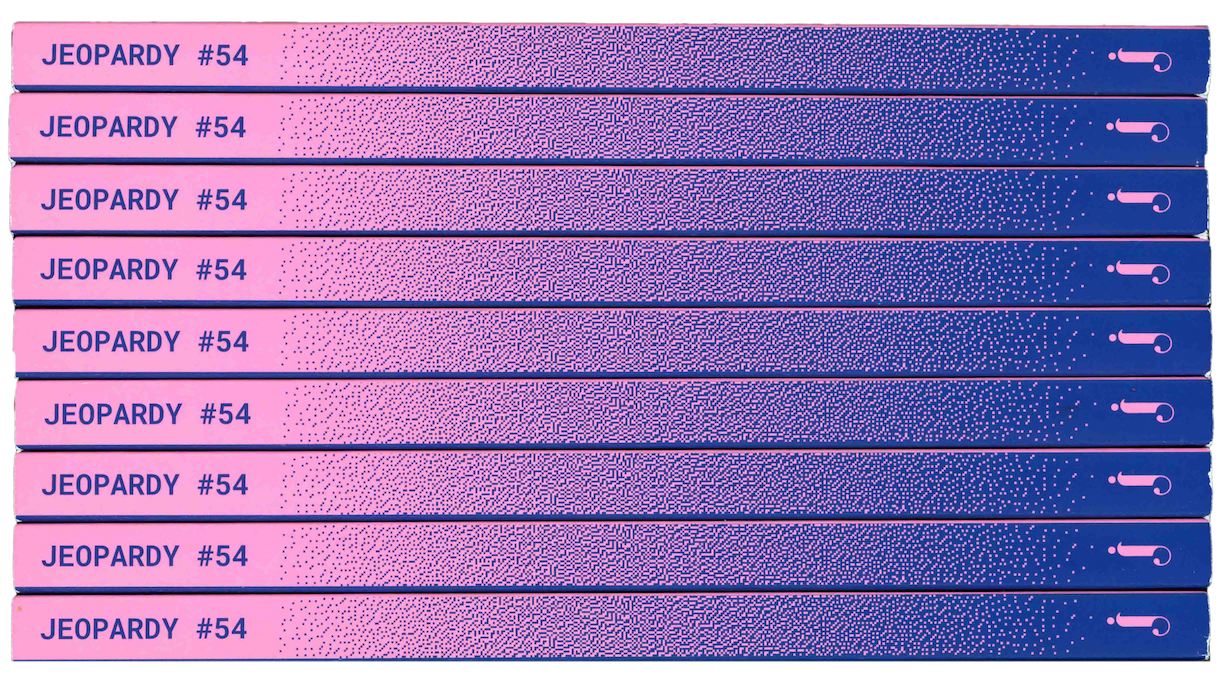 Jeopardy Magazine is Western Washington University's student-led literary publication.
It is published yearly and contains poetry, fiction, creative non-fiction, and art from students on campus. I was the print designer for the 54th edition during the 2017-2018 school year.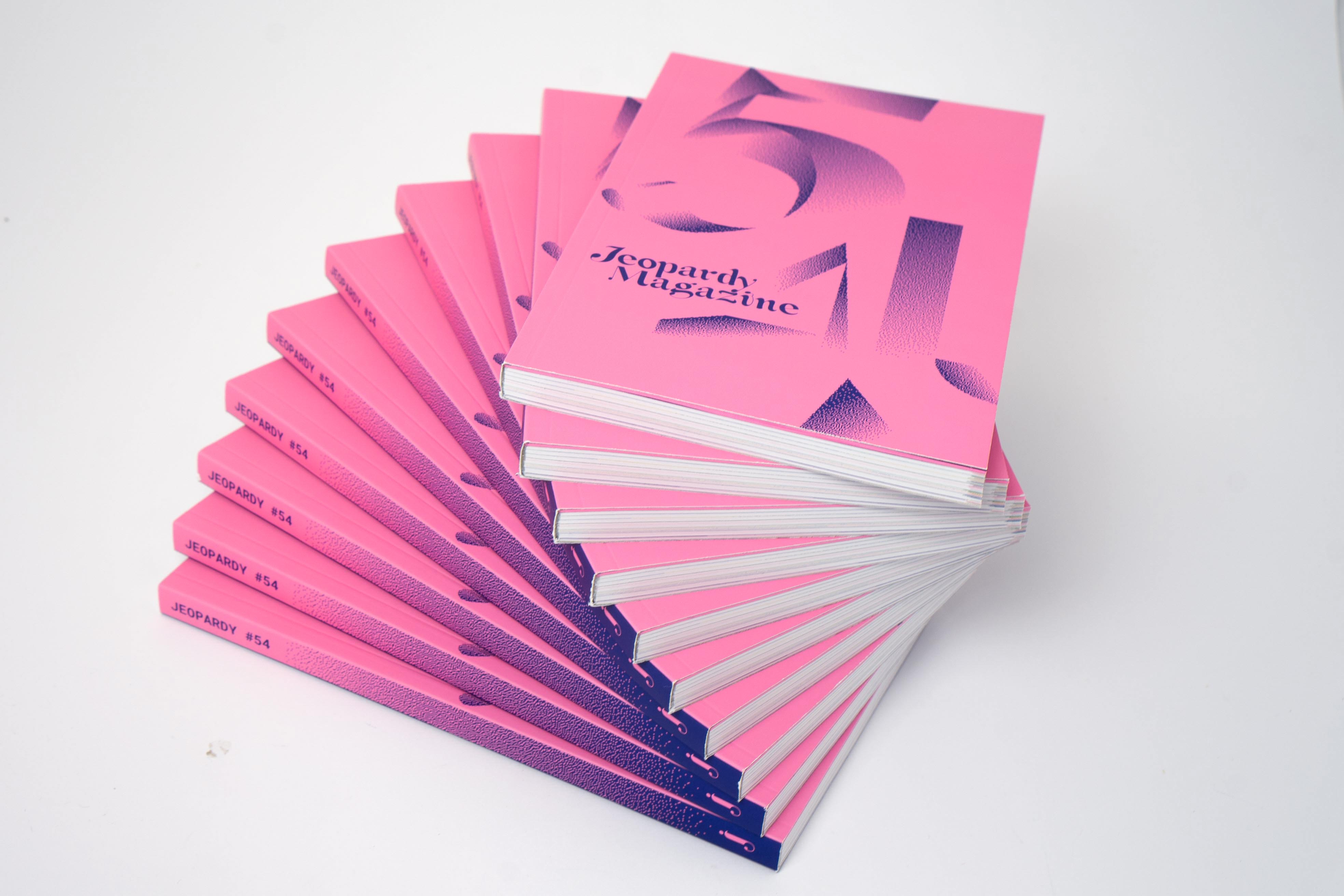 ---
I wanted the interior and exterior to be artistic yet subtle.
While the color scheme is bright and eye-catching, the design is refined and accessible to all readers. The first signature is printed in a blue spot color on a bright pink stock, which catches the eye of those who might see the book around Western's campus.


I also created several poster campaigns for the submission deadlines and release party.
I wanted to experiment with a bunch of different colors and styles before I landed on the design I was happy with.